Alexander S. Rowland, M.D.
Hand, Wrist, Elbow and Upper Extremity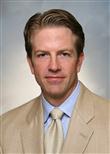 Specialties
MEET DR. ROWLAND
Dr. Alexander Rowland is a board certified orthopedic surgeon, specializing in conditions of the hand, wrist, and elbow for adult and pediatric patients.

Dr. Rowland joined The San Antonio Orthopaedic Group in 2002. He is a 4th generation native of San Antonio and comes from a long line of physicians. His great grandfather, Dr. Frederick Terrell, was a general practitioner and served as mayor of San Antonio in 1901. Dr. Rowland's father, Dr. Spencer Rowland, was one of the founding members of The San Antonio Orthopaedic Group and joined in 1962. He was the first hand fellowship trained orthopedist in San Antonio. Dr. Rowland's interest in medicine grew from his earlier childhood experiences watching his father perform surgery and make hospital rounds.

Dr. Rowland is a graduate of the University of Texas with a Bachelor of Science degree in Biological Sciences. He completed medical school at the University of Tulane in New Orleans, Louisiana. He then returned home to complete his orthopaedic surgery residency at the University of Texas Health Science Center at San Antonio. While in residency, he also spent time abroad in Cambridge England, working at Addenbrooke's Hospital upper extremity unit. During residency, he was recognized in the Roy Davis Residency Paper competition. Upon completion of his residency, he was recognized with the Leonard Marmor Surgical Arthritis Foundation Award for the outstanding orthopaedic surgery resident. Following completion of residency, Dr. Rowland completed a fellowship in foot and ankle surgery in Oakland, California with Dr. Roger A. Mann.

After two years of practicing General Orthopaedic Surgery in San Antonio, Dr. Rowland pursued his interest in conditions of the upper extremity through further specialty training. He completed a one year fellowship in Hand, Elbow, and Shoulder at the University of Western Ontario in London Canada. While there, he worked at the Hand and Upper Limb Center (HULC) under the guidance of Dr. Graham King and Dr. Jim Roth. In Canada, Dr Rowland published in the Journal of Hand Surgery and presented his research at the Canadian Orthopaedic Society in Toronto. His work was also presented at the 61st Annual Meeting of the American Society for Surgery of the Hand.

Dr. Rowland is acting Medical Director of The San Antonio Orthopaedic Group's surgery center and is a member of several medical societies including the American Academy of Orthopaedic Surgeons, the Texas Medical Association, the Bexar County Medical Society, the San Antonio Orthopaedic Society, and the Alamo Orthopaedic Society.

Dr. Rowland's current practice specializes in conditions of the hand, wrist, and elbow. He has provided specialty care for the San Antonio Talons, San Antonio Scorpions, and US Modern Pentathlon Olympic Team. He has a special interest in endoscopic carpal tunnel release, trigger finger release, distal radius fractures, elbow arthroscopy, and bicep repairs.

Dr. Rowland has been featured in MDNEWS and was named in SA Scene's list of SA Doctors: Best of 2015.
View Dr. Rowland's Patient Information Sheet
View Dr. Rowland's CV




Featured Video:

SPECIAL INTERESTS
Hand
Fracture Care
Carpal tunnel syndrome (Open and Endoscopic carpal tunnel release)
Wrist arthroscopy, reconstruction, and limited fusions
Hand, finger, thumb ligament reconstruction, joint replacement, and fusion
Distal radius fractures
Wrist fractures
Rheumatoid arthritis
Tendon repair and reconstruction
Nerve repair
Trigger finger / Trigger finger release
Dupuytren's contracture
Elbow
Elbow arthroscopy – tennis elbow, arthritis, and cartilage injuries in athletes
Total elbow replacement
Radial head replacement
Elbow tendon and ligament reconstruction
Bicep tears at elbow / Bicep repairs
Elbow arthritis
Elbow fractures
Elbow contracture release
PHYSICIAN STAFF
Clinical Coordinator
Kim Rae T: 210.396.5340

Scheduling
Phone: 210.281.9595
Fax: 210.582.2670

Referrals and Authorizations
Phone: 210.804.5600
Fax: 210.804.5601

Billing Specialist
Phone: 210.804.6800
Fax: 210.804.6801
OFFICE LOCATIONS
Central
The Orthopaedic Institute
400 Concord Plaza Dr., #300
San Antonio, TX 78216
View Location
North Central
Stoneterra Medical Building
150 E. Sonterra Blvd, #300
San Antonio, TX 78258
View Location
Northeast
Schertz Parkway Professional Plaza
5000 Schertz Parkway, #600
San Antonio, TX 78154
View Location
SUPPORT STAFF
Clinical Coordinator
Kim Rae T: 210.396.5340

Scheduling
Phone: 210.281.9595
Fax: 210.582.2670

Referrals and Authorizations
Phone: 210.804.5600
Fax: 210.804.5601

Billing Specialist
Phone: 210.804.6800
Fax: 210.804.6801