TSAOG is very pleased to welcome Dr. Prabhdeep Grewal to our practice! Her first day is today – Monday, April 24th.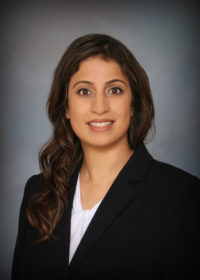 Dr. Grewal is an Anesthesiologist, fellowship trained in Interventional Pain Management, with a focus on diagnosing and treating musculoskeletal ailments. She completed her fellowship training at Rush University in Chicago, IL. 
She will be treating all acute and chronic spine and joint pain conditions, using medical and interventional management, for patients aged 12 years and up and will hold clinic at the following TSAOG locations: The Orthopaedic Institute, Schertz, North Central, Westover Hills, Medical Center, and Mission Trail.
Dr. Grewal's special interests include:
Non-surgical Interventional Treatments of the Spine and Major joints
Spinal Cord Stimulation
Spinal Epidural Steroid Injections
Joint Injections
Radiofrequency Neurotomy / Ablation
Botox for Chronic Migraine
Platelet Rich Plasma (PRP) Injections
Without further ado, meet Dr. Prabhdeep Grewal:
To schedule an appointment with Dr. Grewal, please call 210.281.9595 or request an appointment online.
To learn more about Dr. Grewal's background and training, please visit her webpage.