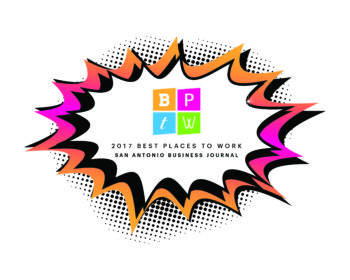 We are so excited to announce the TSAOG has once again been named as one of the San Antonio Business Journal's Best Places to Work. 2017 marks the TENTH YEAR that TSAOG has received this accolade!

According to the Business Journal, "To determine this year's winners, we teamed with Quantum Workplace, who surveyed employees through a secure website posing a range of questions in categories relating to teamwork, leadership, benefits and work engagement. The honoree companies were those that scored highest."

We couldn't be happier that our team members rated us so highly and we want to extend a big thank you to Team TSAOG for taking the time to fill out their surveys and share their thoughts on being part of our organization! This win's for you! Go Team TSAOG Go!
Want to work for TSAOG? You can apply online for our open positions!