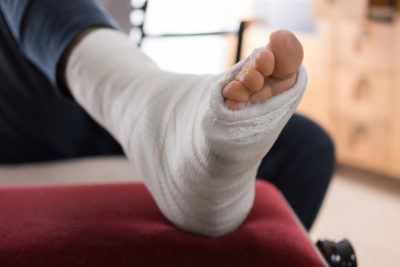 Opening night of the 2017 NBA season was marred by a gruesome left ankle injury to Boston Celtics' forward Gordon Hayward only five minutes into the game. While jumping for an alley-oop, the 27 year old star player landed awkwardly on his left leg, suffering an ankle fracture-dislocation. The ankle was re-set on the court, splinted, and surgically stabilized the next day at New England Baptist Hospital. With a dedicated team of surgeons, physical therapists, and trainers, Gordon Hayward will face a long and challenging road to recovery. Along the way he will achieve milestones by re-learning to walk, run, and – hopefully – returning to play in the NBA.
Horrific ankle injuries like this are not limited to elite professional athletes and actually occur frequently to regular people performing routine daily activities like descending stairs, mowing the lawn, climbing ladders, or simply taking a misstep around the house. A displaced ankle fracture like to Gordon Hayward's will require surgery to re-align the bones and to fix them, typically using small plates and screws to ensure that the fracture heals in proper position. Ensuring that the bones are fixed as close to normal as possible is the most important variable affecting outcome that physicians can control. Following surgery, a progressive therapy program is critical to ensuring maximal restoration of function. Even so, rehabilitation from an injury like this can take up to a year. We wish Mr. Hayward luck as he begins the long road to recovery.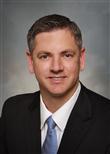 Dr. Randall Marx is a board certified orthopedic surgeon, fellowship trained in conditions of the foot, ankle, and lower leg. He treats patients of all ages and is currently accepting new patients at five San Antonio area clinic locations. To schedule an appointment with Dr. Marx, please call (210) 281-9595 or visit his webpage.