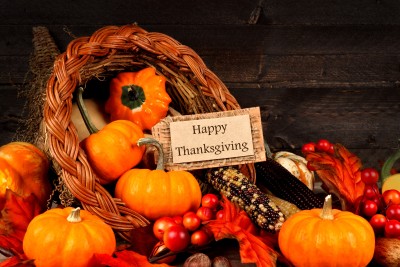 All locations for TSAOG Orthopaedics and the OrthoNow Injury Clinic will be closed on Thursday and Friday, November 23rd and 24th, to allow our employees to celebrate Thanksgiving with their families.
The OrthoNow Injury Clinic at 400 Concord Plaza Dr, Ste 300, San Antonio, TX 78216 will resume normal operating hours on Saturday, November 25th from 9am-1pm.
All other locations will resume normal business hours on Monday, November 27th.
We wish you all a safe and Happy Thanksgiving!