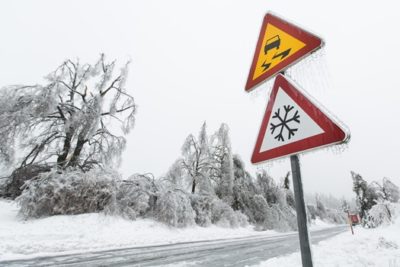 UPDATE 1/16/18 at 4pm – TSAOG will be open normal business hours on Wednesday, January 17th.
The weather forecast for tomorrow – Tuesday, January 16th – predicts freezing rain and temperatures which will create hazardous driving conditions throughout the day. Due to safety concerns for our staff and our patients, TSAOG has decided to cancel all patient appointments scheduled tomorrow and close our offices. This includes surgical cases at the outpatient surgery center and OrthoNow appointments and walk-in hours.
We will be sending automated messages to patients cancelling their appointments and asking them to contact us to reschedule beginning today at 4:30pm. If you have an appointment scheduled tomorrow, please contact our scheduling department at (210)281-9595 to reschedule your appointment.
As of this time, we intend to reopen with normal business hours on Wednesday, January 17th, but if there is severe weather in the area, road closures affecting a wide area, or if major school districts are closed, we may be as well.
Bookmark this blog entry and follow our Facebook Page for updates. If there are no postings or updates to the blog, we will be open as usual on Wednesday, January 17th.
Stay home and stay safe.