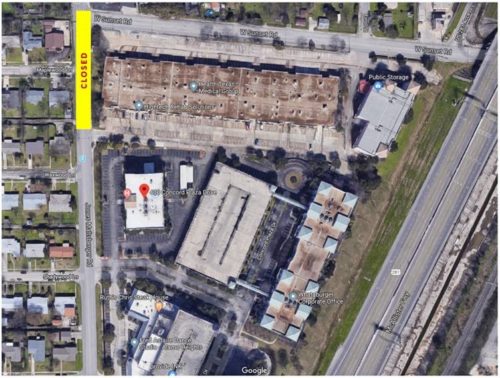 UPDATE: The construction timeline has been delayed and the road closure will continue through Saturday, October 26th. Please continue to use alternate routes.
NOTICE: A section of Jones Maltsberger Road will be closed from Monday, September 16th through Monday, October 7th due to a construction project by San Antonio Water Systems (SAWS). This road closure will affect access to TSAOG's Quarry Area location (400 Concord Plaza Dr, San Antonio, TX 78216) from Loop 410.
If you plan to visit this office during this timeframe, we encourage you to access the office via Highway 281 to avoid construction delays and detours.
Thank you for your understanding and we apologize for any inconvenience this may cause.