TSAOG is very pleased to welcome Dr. Amanda Ivy to our practice! She started this week and has immediate appointments available.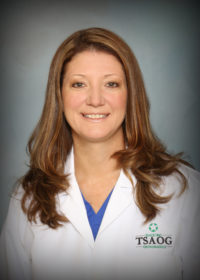 Dr. Ivy is a board certified orthopaedic surgeon, fellowship trained and board certified in Sports Medicine. She treats patients aged 1 year and older and has new patient appointments available at our New Braunfels location.
Her special interests include:
Sports-Related Injuries
Ligament Reconstruction of the Knee
Rotator Cuff and Labral Repair of the Shoulder
Cartilage Restoration of the Knee
Fracture Care
Minimally Invasive Arthroscopic Procedures of the Knee, Shoulder, and Ankle
About Dr. Amanda Ivy:
Dr. Ivy is an orthopaedic surgeon with board certifications in orthopaedic surgery and sports medicine.
She grew up in a small town outside of Norman, Oklahoma. She moved to Grapevine, Texas in 1990 where she finished out her high school career before attending Louisiana State University on a full academic scholarship. After earning her bachelors degree at LSU, she returned to Texas and received her medical degree from the University of Texas Medical Branch at Galveston in 2005.
After medical school, Dr. Ivy completed her orthopaedic residency at the University of South Alabama in Mobile, Alabama. Following residency, she completed a sports medicine fellowship with Methodist Sports Medicine in Indianapolis, Indiana. There, she specialized in reconstructive surgery of the hip, knee, shoulder, and ankle. While in Indianapolis, she was an assistant physician for the Indianapolis Colts during the 2010-2011 season. She also served as the team physician for the Indiana State Sycamores and several area high schools. After fellowship training she returned to Texas.
Dr. Ivy is married with two young boys. She enjoys spending time with her family, traveling, camping, and cheering on The Tigers.
To schedule an appointment with Dr. Ivy, please call 210.281.9595 or SCHEDULE ONLINE.
To learn more about Dr. Ivy's background and training, please visit her webpage.