Stephen S. Burkhart, M.D.
Shoulder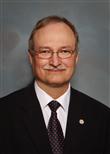 Specialties
PRACTICE SUMMARY
Dr. Burkhart is an orthopaedic surgeon with The San Antonio Orthopaedic Group. He is board certified by The American Board of Orthopaedic Surgery (ABOS), fellowship trained in sports medicine, and treats shoulder conditions for patients aged 16 and up.
Dr. Burkhart has a special interest in the complex arthroscopic repair of shoulder disorders and injuries. He has appointments available at our Stone Oak and Central locations.
MEET DR. BURKHART
Dr. Burkhart is an orthopaedic surgeon specializing in arthroscopic surgery and reconstructive procedures of the shoulder.
Dr. Burkhart graduated cum laude from Rice University with a degree in Mechanical Engineering. He attended The University of Texas Medical Branch at Galveston, then he completed an internship at Scott and White Hospital in Temple, Texas, and his residency in orthopaedic surgery was completed at the Mayo Clinic. He completed a sports medicine fellowship at the University of Oregon in Eugene. He has pioneered a number of arthroscopic shoulder and knee procedures, and is a frequent speaker at national and international medical symposia on these procedures. He is board certified in orthopaedic surgery by the American Board of Orthopaedic Surgery. Dr. Burkhart is a member of the Executive Committee of The San Antonio Orthopaedic Group.
Dr. Burkhart was named in SA Scene's list of SA Doctors: Best of 2017 and named one of the Best Doctors in America® 2016, a peer nominated list featured in San Antonio Magazine. He has also been listed in Texas Super Doctors® for the past 9 consecutive years.
View Dr. Burkhart's CV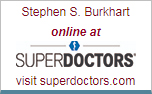 Featured Video:

Arthroscopic repair of complex shoulder disorders and injuries
Shoulder pain
Arthroscopic Bankart repair
Rotator cuff tears / Arthroscopic rotator cuff repair
Arthroscopic SLAP repair
Latarjet instability reconstruction
Shoulder instability
Frozen shoulder
Shoulder dislocation
Shoulder impingement
Shoulder disorders
Sports medicine – Fellowship trained
CONDITIONS:

TREATMENTS:

All Shoulder Arthroscopy Procedures, including Arthroscopic Rotator Cuff Repair and Arthroscopic Instability Repair
PHYSICIAN STAFF
Clinical Coordinator
Mary S: 210.489.7220
Medical Secretary/Scheduler
Veronica G: 210.489.7220
Fax: 210.402.6257
Referrals and Authorizations
Phone: 210.804.5600
Fax: 210.804.5601
Billing Specialist
Phone: 210.396.5369
Fax: 210.804.6801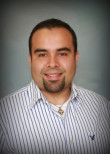 Joe Sigala, P.A.

Physician Assistant to Dr. Stephen S. Burkhart 
T: (210) 489-7224
F: (210) 402-6257

What is a P.A.?

Work History
Physician Assistant-Certified to Stephen Burkhart, M.D.
The San Antonio Orthopaedic Group, LLP
San Antonio, TX
2015-Present
Physician Assistant-Certified
New Braunfels Orthopaedic Surgery and Sports Medicine
2013-2015  
Education
The University of Texas Health Science Center San Antonio
Masters of Physician Assistant Studies
San Antonio, TX
2010-2013
The University of Texas at San Antonio
Masters of Science in Biology
San Antonio, TX
2004-2006
St. Mary's University
Bachelors of Science in Biology
San Antonio, TX
2000-2004
Certification & Licensure
National Commission on Certification of Physician Assistants, 2013
Texas State Board of Physician Assistant Examiners, 2013
American Heart Association Basic Life Support Provider, 2013 to Present 
Professional Affiliations
American Academy of Physician Assistants
Texas Academy of Physician Assistants  
Honors
The National Honor Society for Physician Assistants (Pi Alpha) Graduate, 2013
Research/Presentations
South Texas PTSD Community Awareness and Response Education Seminar (C.A.R.E.S.)
The University of Texas Health Science Center San Antonio, 2013
PATIENT TESTIMONIALS
I am very pleased with the results of my surgery. I will highly recommend Dr. Burkhart to anyone needing shoulder surgery.

- TSAOG Patient Survey
The best doctor in the world! None come close to Dr. Burkhart. I met about 3 of his patients in the waiting area and 2 of them were MD's themselves. My shoulder had an L-shaped supraspinatus tear and I had maybe 10% use of my arm. I am back to 100%. Post-op I had almost no pain. I am convinced that most of the negative talk about shoulder surgery is exaggeration. I slept on my back in bed after surgery. No problems. Really. Dr. Burkhar's staff is the best, especially Veronica and Mary.

- William Savada, Healthgrades
I am so grateful that Dr. Burkhart worked on my shoulder- his competent, caring manner was outstanding and my shoulder, which was badly injured, is now fine.

- TSAOG Patient Survey
The whole San Antonio Orthopaedic Group is a very special group. Dr. Burkhart was my first encounter with this group. Every single member of his group is exceptional. Dr. Burkhart is a doctor known around the world and he has written several books on his specialty. He operated on both of my shoulders. Being a patient of his, you would never know of his fame and extreme expertise since his attitude would never indicate it. […] I am so very grateful to the attitude and care I have been accorded from Dr. Burkhart and his team.

- Vitals
Dr. Stephen Burkhart is my orthopedic surgeon and he did a rotator cuff surgery for me. He is absolutely wonderful. I am better now than I was before. He is a very good surgeon, has very good bedside manners and I think he is supposed to be one of the best in Texas and even from Europe. If I had to redo the whole thing again he would be the only one I would choose

- Angie's List
OFFICE LOCATIONS
Quarry Area
The Orthopaedic Institute
400 Concord Plaza Dr.
San Antonio, TX 78216
View Location
Stone Oak
Stoneterra Medical Building
150 E. Sonterra Blvd, #300
San Antonio, TX 78258
View Location
SUPPORT STAFF
Clinical Coordinator
Mary S: 210.489.7220
Medical Secretary/Scheduler
Veronica G: 210.489.7220
Fax: 210.402.6257
Referrals and Authorizations
Phone: 210.804.5600
Fax: 210.804.5601
Billing Specialist
Phone: 210.396.5369
Fax: 210.804.6801