Andres Rahal, M.D., Ph.D.
Musculoskeletal & Diagnostic Radiology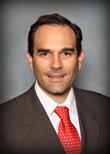 Specialties
PRACTICE SUMMARY
Dr. Rahal is a musculoskeletal radiologist with TSAOG Orthopaedics (formerly The San Antonio Orthopaedic Group). He is board certified by The American Board of Radiology (ABR) and has a special interest in musculoskeletal diagnostic ultrasound, MRI/CT, and ultrasound-guided injections. Doctor Rahal has appointments available at the Imaging Center at our Quarry Area location.
MEET DR. RAHAL
Dr. Rahal is an experienced board certified Radiologist, fellowship trained in Musculoskeletal Radiology. He performs image guided bone and joint procedures at the Orthopaedic Institute Imaging Center – including joint injections, aspirations, arthrograms, and bone or soft tissue biopsies. He also performs specialized interpretation of musculoskeletal MRI, ultrasound, and CT scan examinations.
Dr. Rahal received his M.D. degree in Colombia and completed his Diagnostic Radiology residency both in Colombia and a second time at the University of Texas Health Science Center in San Antonio (UTHSCSA), together with a Ph.D. degree in Radiological Sciences. He completed his training with a fellowship in Musculoskeletal Radiology at UTHSCSA.
Dr. Rahal has a strong academic background and has published his research in multiple radiology journals. He has also received honors for the quality of his educational exhibits at national radiology association meetings. He has served as an assistant professor of radiology in the residency program at UTHSCSA since 2007, where he trains residents and fellows in the MSK radiology subspecialty. He joined the San Antonio Orthopaedic Group in 2011, where he interprets the results of MRI, CT, and ultrasound examinations and offers specialized image guided bone and joint procedures.
Dr. Rahal enjoys spending his free time with his wife and their two children. His hobbies include mountain biking, hiking, watching movies, reading, and outdoor activities.
Dr. Rahal was named in SA Scene's list of SA Doctors: Best of 2017.
SPECIAL INTERESTS
Injection of bursa
Injection of piriformis muscle
Injection of iliopsoas muscle/tendon sheath
Joint aspiration
Calcific tendinopathy fenestration and lavage
Musculoskeletal diagnostic ultrasound
CT arthrogram
MRI arthrogram
MRI with contrast
CT with contrast
PHYSICIAN STAFF
Imaging Center Contact Information
Phone: (210) 804-5499
Fax: (210) 804-5471
PATIENT TESTIMONIALS
Dr. Rahal painlessly administered the steroid injection and carefully explained the procedure. His assistant very kindly called me the day before and eased my apprehensions.

- TSAOG Patient Survey
DR . RAHAL AND HIS NURSE, LETICIA , HAVE BEEN ABSOLUTELY WONDERFUL . I AM PAIN FREE FOLLOWING MY LAST INJECTION.

- TSAOG Patient Survey
I was also extremely impressed with Dr. Rahal and Letitia! I had my arthritic right foot injection at about 11:15 this morning, and currently (at 1 AM), I have still experienced NO PAIN! Both were very kind, yet also very professional, and explained every step of the procedure.

- TSAOG Patient Survey
[Dr.Rahal] was awesome...he listened and we discussed the options...it was team effort. It was refreshing...he was not on the phone during my appointment...he paid attention to me and my care.

- TSAOG Patient Survey
OFFICE LOCATIONS
Quarry Area
The Orthopaedic Institute
400 Concord Plaza Dr.
San Antonio, TX 78216
View Location
SUPPORT STAFF
Imaging Center Contact Information
Phone: (210) 804-5499
Fax: (210) 804-5471