Stephen C. Drukker, M.D.
Hand and Wrist Surgeon / Physician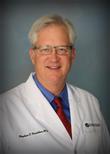 Specialties
PRACTICE SUMMARY
Dr. Drukker is a hand and wrist surgery specialist with The San Antonio Orthopaedic Group. He is board certified by The American Board of Plastic Surgery (ABPS), fellowship trained, and treats conditions of the hand, wrist, and elbow for patients of all ages.
Dr. Drukker has a special interest in endoscopic carpal tunnel release, cubital tunnel decompression, distal radius fractures, first CMC arthritis, and worker's compensation cases. He has appointments available at our Stone Oak and Medical Center locations.
***Dr. Drukker is fluent in Spanish.***
MEET DR. DRUKKER
Dr. Drukker is a graduate of Calvin College in Grand Rapids, Michigan. He attended medical school at The University of Texas Southwestern Medical Center at Dallas. Dr. Drukker then completed a full general surgery residency at Parkland Memorial Hospital in Dallas and a plastic and reconstructive surgery residency at Emory University in Atlanta, Georgia. To complete his training, he completed a one year fellowship in hand surgery at New York University.
Dr. Drukker is board certified by the American Board of Plastic Surgery and earned the Certificate of Added Qualification in Hand Surgery. While practicing a full range of hand surgery, Dr. Drukker has a special interest in endoscopic carpal tunnel releases with more than 1700 cases performed. He has also been doing the minimally invasive percutaneous release for Dupuytren's Contracture for 6 years. His goal is to provide comprehensive and compassionate care for patients with problems and injuries of the hand and wrist.
Dr. Drukker was listed as one of San Antonio's Top Doctors, a list featured in U.S. News and World Report.  He was also named in SA Scene's list of SA Doctors: Best of 2017.
View Dr. Drukker's Patient Information Sheet

View Dr. Drukker's CV
Featured Video:

SPECIAL INTERESTS
Surgery / care of the hand and wrist
Carpal tunnel syndrome / Endoscopic carpal tunnel repair (minimally invasive)
Cubital tunnel syndrome / Cubital tunnel decompression
Wrist arthritis and reconstruction
Fracture care of the wrist and hand
First CMC arthritis / First CMC arthroplasty (joint replacement)
Distal radius fractures / ORIF of distal radius fractures
Tendon repair
Nerve repair
Trigger finger
Hand and wrist – Fellowship trained 
Rheumatoid arthritis
Minimally invasive Dupuytren's release
Needle aponeurotomy for Dupuytren's disease
Worker's Compensation cases 
PHYSICIAN STAFF
Clinical Coordinator
Marsha S: 210.593.1410
Scheduling
Phone: 210.281.9595
Fax: 210.582.2670
Referrals and Authorizations
Phone: 210.804.5600
Fax: 210.804.5601
Billing Specialist
Phone: 210.396.5369
Fax: 210.804.6801
PATIENT TESTIMONIALS
Dr. Drukker was the third surgeon I saw, but in honesty he was the first I should have gone to. The San Antonio Orthopaedic Group was recommended to me by both my Primary Care Physician and my Neurologist, but as Dr. Drukker was "Out-of-Network" I sought in-network help first, which I now regret as it just meant longer before I finally saw Dr. Drukker!When I first called I spoke with Marsha, and then Anna who explained how things would work as an Out-of-Network patient, and that despite TSAOG being Out-of-Network, Dr. Drukker would work with an In-Network facility and anesthesiologist to keep my ultimate bill low. Dr. Drukker was the first doctor whose office really seemed to have it all together. Based on my neurology reports and what I was seeking, they had an estimate of what my fees were going to be before I ever set foot in the office, and had me set up on the Patient Portal so I could do the vast majority of my paperwork online. Being able to click buttons is so much easier than writing when your issue is carpal tunnel!Dr. Drukker addressed my concerns as a person with diabetes. Unlike other doctors I had seen, he was able to schedule me very early in the morning, and to provide me with concrete glucose ranges to be in and insulin usage guidelines that made sense. Due to a combination of my diabetes and my hand structure he opted to do an open procedure rather than endoscopic, and explained his reasoning in a way that was easy to understand. He takes time to listen and to answer your questions in a clear manner. You can tell that Dr. Drukker genuinely cares about his patients.He has been on-time, or within 10-15 minutes, for all my visits and both of my surgeries. My surgeries were both short, and I have healed up with minimal scarring. My right hand was stronger than it was pre-surgery after only 4-6 weeks post-op.

- Melissa B., TSAOG Testimonial Submission
I went to see Dr. Drukker with a tumor on my finger and needed to have it removed in a very timely manner. He scheduled my surgery within 36 hours. The care I received was of the highest quality before, during and after the surgery. Surgery is never a pleasant experience but I have to admit this was as uneventful as a surgery could ever possibly be for a patient. The care and the procedure were excellent. I could not have had a better experience.

- Jim K., TSAOG Testimonial Submission
Dr. Drukker has been my hand surgeon for over 15 years. He recently performed arthroplasty on my left thumb. His preop care, actual surgery, post op care, and total care plan were patient-friendly and designed to provide maximum pain relief and functionality. He always answers my questions in easy to understand language, and never makes you feel rushed. I value his expertise and professional manner.

- Vitals
Dr Drukker and the entire TSAOG staff have been amazing. Dr Drukker fixed my distal radius fracture and I had no pain associated with the surgery. He also performed an EIP to EPL tendon transfer surgery after I ruptured my EPL tendon (known complication of wrist fractures and RA). He listens to his patients, answers questions, explains everything in detail before and after your procedure. I just have nothing negative to say about him, his staff and TSAOG! I'd send anyone I care about here for orthopedic treatment!

- Vitals
OFFICE LOCATIONS
Medical Center
Christus Santa Rosa NW, Tower I
2829 Babcock Rd., #700
San Antonio, TX 78229
View Location
Stone Oak
Stoneterra Medical Building
150 E. Sonterra Blvd, #300
San Antonio, TX 78258
View Location
SUPPORT STAFF
Clinical Coordinator
Marsha S: 210.593.1410
Scheduling
Phone: 210.281.9595
Fax: 210.582.2670
Referrals and Authorizations
Phone: 210.804.5600
Fax: 210.804.5601
Billing Specialist
Phone: 210.396.5369
Fax: 210.804.6801