Bryan W. Kaiser, M.D.
Joint Replacement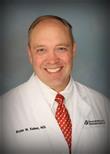 Specialties
PRACTICE SUMMARY
Dr. Kaiser is a board certified orthopedic surgeon with TSAOG Orthopaedics who has completed fellowships in both total joint replacement and sports medicine. He has a special interest in minimally invasive joint replacement as well as Direct Anterior Approach hip replacement. He and his staff speak fluent Spanish. Doctor Kaiser has appointments available at our
Ridgewood
location and treats patients aged 20 and up.
***Doctor Kaiser is certified by The American Board of Orthopaedic Surgery (ABOS).*** 
MEET DR. KAISER
Dr. Kaiser is an orthopaedic surgeon specializing in sports medicine and total joint replacement of the hip and knee.
Dr. Kaiser grew up in San Antonio and attended Tom C. Clark High School. After earning his bachelor's degree at Baylor University, Dr. Kaiser received his medical degree from The University of Texas Southwestern Medical Center.
Following medical school he completed his orthopaedic surgery residency at UT Southwestern working at Parkland Memorial Hospital. Following his residency Dr. Kaiser returned to San Antonio for a sports medicine fellowship working under Dr. DeLee and Dr. Evans. He continued his training by completing a second fellowship in total joint replacement and revision working with Dr. Roger Emerson in Dallas. In addition he spent time studying innovative surgery for hip dysplasia with Professor Reinhold Ganz at the Inselspital in Bern, Switzerland.
Dr. Kaiser has a special interest in arthritis of the hip and knee, minimally invasive total hip replacement, sports injuries, and knee arthroscopy.
Dr. Kaiser was named in SA Scene's list of SA Doctors: Best of 2017.
Featured Video:

PHYSICIAN STAFF
Scheduling
Phone: 210.281.9595
Fax: 210.582.2670
Referrals and Authorizations
Phone: 210.804.5600
Fax: 210.804.5601
Billing Specialist
Phone: 210.396.5369
Fax: 210.804.6801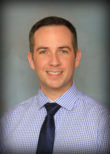 Michael LeDoux, P.A.-C.
Physician Assistant to Dr. Bryan Kaiser
T: (210) 593-1485
F: (210) 804-5418
PATIENT TESTIMONIALS
I cannot thank my surgeon enough for the gift of a new knee with no pain. Even though I cannot take pain medication I am looking forward to have my left knee replaced.

- TSAOG Patient Survey
Everyone in this clinic that I have had the pleasure of dealing with is AWESOME. Could not ask for more. Dr. Kaiser is the BEST.

- TSAOG Patient Survey
Dr. Kaiser is an excellent physician and a fantastic surgeon. He is very personable and explains exactly what you need to do for a speedy recovery.

- TSAOG Patient Survey
Following a hip replacement in 2003 in Florida and four subsequent dislocations of the replacement hip,Dr. Kaiser performed a revision on the hip, researching and selecting the appropriate and best solution. Due to torn muscle, I had a rather long but uneventful recovery and feel blessed that Dr. Kaiser was my surgeon. I would recommend him to anyone with hip problems. He was most competent and conscientious and I credit him with my ability to walk normally again.

- Angie's List
I went to Dr. Kaiser because my first surgeon didn't explain things to me. Dr. Kaiser asks questions about my lifestyle and what I want to do. He replaced my knees and made sure every step of the way that I was getting the best treatment from the hospital, home health and physical therapy. This man has changed my life for the better!

- Vitals
OFFICE LOCATIONS
Ridgewood
Ridgewood Orthopaedic Center
19138 US-281 N
San Antonio, TX 78258
View Location
SUPPORT STAFF
Scheduling
Phone: 210.281.9595
Fax: 210.582.2670
Referrals and Authorizations
Phone: 210.804.5600
Fax: 210.804.5601
Billing Specialist
Phone: 210.396.5369
Fax: 210.804.6801