David T. Hughes, D.P.M.
Podiatry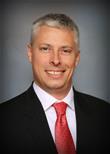 Specialties
PRACTICE SUMMARY
Dr. Hughes is a podiatrist with The San Antonio Orthopaedic Group. He is board certified by The American Board of Foot and Ankle Surgery (ABFAS) and treats patients aged 2 years and up.
Dr. Hughes has a special interest in the correction of foot disorders and deformities including arch disorders, hammertoes, bunions, turf toe, and charcot foot. He has appointments available at our Medical Center location.
MEET DR. HUGHES
Established San Antonio podiatrist Dr. David Hughes has joined The San Antonio Orthopaedic Group, effective September 1st, 2014. Dr. Hughes has a special interest in the correction of foot disorders and deformities including arch disorders, hammertoes, bunions, turf toe, and charcot foot.

Originally from Chicago, IL, Dr. Hughes currently resides in San Antonio, TX with his wife, Dr. Jessica Rutstein, also a podiatrist. Dr. Hughes and Dr. Rutstein have been practicing in San Antonio since 2007 at the Foot & Ankle Treatment Center of San Antonio.

Dr. Hughes graduated from the University of Illinois in Champaign-Urbana with a BS in cellular and structural biology. He trained in podiatry at the Scholl College of Podiatric Medicine in Chicago, IL and graduated Magna Cum Laude in 2001.

Dr. Hughes completed an additional three years of surgical training at the DVA Jesse Brown Hospital in Chicago, IL as well as a fellowship in advanced reconstructive foot and ankle surgery while operating in both Germany and Austria. 

Dr. David Hughes is a board certified podiatrist in foot surgery by the American Board of Podiatric Surgery. He is a member of the Texas Podiatric Medical Association and the American Podiatric Medical Association.

View Dr. Hughes' CV




Featured Video:

Conditions of the Foot:
Ingrown Toenails

Heel Pain

Arch Pain

Bunions

Nerve Pain

Neuromas

Plantar Heel Spurs

Fracture Care of the Foot and Toes

Toe Pain

Plantar Fasciitis

Hammertoes

Warts

Athlete's Foot

Corns

Calluses
Conditions Treated:
Arch Disorders

Arch Pain

Arthritis of the Foot

Athlete's Foot

Blisters

Bone Pain

Bone Spurs

Bunions

Burning Feet

Bursitis

Calluses

Capsulitis

Charcot Foot

Chilblains

Claw Toe

Corns

Cysts

Diabetic Ulcers

Digital Deformity

Dry Skin

Edema

Enchondroma

Flat Feet

Foot Deformity (Pediatric)

Foot Fractures

Foot Fungus

Foot Infections

Foot Odor

Freiberg's Disease

Frostbite

Ganglion Cysts

Gangrene

Gout

Hallux Limitus

Hallux Rigidus

Hallux Varus

Hammertoe

Heel Callus

Heel Fissures

Heel Pain

Ingrown Toenails

Intoeing and Outtoeing

Ischemic Foot

Kohler's Disease

Mallet Toes

Metatarsalgia

Neuritis, Nerve Pain

Neuromas

Osteochondromas

Osteomyelitis

Overlapping and Underlapping Toes

Peripheral Neuropathy

Plantar Fasciitis

Plantar Fibromas

Posterior Tibial Tendon Dysfunction

Psoriasis

Raynaud's Disease

Sesamoiditis

Severs Disease

Skin Allergies

Skin Lesions

Spasms

Sports Injuries of the Foot

Stress Fractures of the Foot

Subungal Exostosis

Tendinitis

Tendon and Joint Pain

Tinea Pedis

Toenails

Turf Toe

Ulcers

Venous Stasis

Warts

Procedures Offered:
Bunionectomy / Bunion Surgery

Custom Made Orthotics

Foot Spur Removal

Foreign Body Removal

Ganglion Cyst Treatment

Hallux Rigidus / Limitus Surgery

Hammertoe Surgery

Heel Pain Treatment – Conservative and Surgical

Ingrown Toenail Removal

Metatarsal Surgery

Nerve Surgery for Neuroma

Orthotics

Routine Foot Care

Toenail Problems

TOPAZ for Plantar Fasciitis

Wart Treatment
PHYSICIAN STAFF
Scheduling
Phone: 210.281.9595
Fax: 210.582.2670

Referrals and Authorizations
Phone: 210.804.5600
Fax: 210.804.5601

Billing Specialist
Phone: 210.804.6800
Fax: 210.804.6801
PATIENT TESTIMONIALS
Dr Hughes and his staff are great! He took the time to connect with me, really understands where I want to get back to physically after this injury. I have had one follow up since and I was pleasantly surprised with the details even his nurse remembered of my story on how I was injured. I genuinely feel I am being well cared for and on the right track to be back to competition level soon! You guys are amazing!

- TSAOG Patient Survey
Thanks to Dr Hughes I can now wear shoes in comfort

- TSAOG Patient Survey
I have always been very happy with Dr. Hughes'care. I have been a patient of his since for years and have always had great results from his care. Would highly recommend him!!

- TSAOG Patient Survey
Dr. Hughes and his nurse are awesome. They never seemed rushed and always want to make sure that every question that I have is completely answered.

- TSAOG Patient Survey
OFFICE LOCATIONS
Medical Center
Christus Santa Rosa NW, Tower I
2829 Babcock Rd., #700
San Antonio, TX 78229
View Location
SUPPORT STAFF
Scheduling
Phone: 210.281.9595
Fax: 210.582.2670

Referrals and Authorizations
Phone: 210.804.5600
Fax: 210.804.5601

Billing Specialist
Phone: 210.804.6800
Fax: 210.804.6801