Sergio Viroslav, M.D.
General; Joint Replacement
PRACTICE SUMMARY
Dr. Viroslav is an orthopedic surgeon with TSAOG Orthopaedics (formerly The San Antonio Orthopaedic Group). He is board certified by The American Board of Orthopaedic Surgery (ABOS) and treats patients aged 12 years and up for orthopaedic conditions of the shoulder, knee, and hip.
Doctor Viroslav has a special interest in total hip replacement (direct anterior approach), total knee replacement, arthritis, and arthroscopic repair of the shoulder and knee. He has appointments available at our Brooks City Base, Stone Oak, and Quarry Area locations.
***Dr. Viroslav is fluent in Spanish.***
MEET DR. VIROSLAV
Dr. Viroslav is an orthopaedic surgeon with special interests in arthroscopic surgery, total joint replacements and sports medicine. Dr. Viroslav graduated cum laude from The University of Texas at Austin with a Bachelor of Arts degree in Honors Liberal Art (Plan II).
He completed his medical degree at The University of Texas Southwestern Medical School in Dallas Texas. Dr. Viroslav did his general surgery internship and orthopaedic surgery residency at Emory University Affiliated Hospitals in Atlanta Georgia. He has been in private practice since 1994.
Dr. Viroslav specializes in conditions of the shoulder, hip and knee. Dr. Viroslav utilizes a direct anterior approach to total hip replacements and employs the latest technologies in total and partial knee replacements.  This includes computer navigation as well as Patient Specific Implants.  Dr. Viroslav also performs total shoulder replacements as well as reverse total shoulder replacements.
He also remains active in arthroscopic treatment of shoulder and knee conditions.  This includes rotator cuff tears as well as anterior cruciate ligament and meniscal tears. Recently Dr. Viroslav has added autologous stem cell injections in the management of many orthopaedic conditions.
Dr. Viroslav is fluent in Spanish.
Dr. Viroslav was named in SA Scene's list of SA Doctors: Best of 2017.
He was also awarded the Vitals 2015 Patients' Choice Award.
Featured Video:

SPECIAL INTERESTS
Knee pain
Minimally invasive total knee replacement 
Partial knee replacement
Patient specific knee replacement
Hip pain
Total hip replacement using Direct Anterior Approach
Shoulder pain
Total shoulder replacement / reverse shoulder replacement
Arthritis
Rotator cuff tears / Arthroscopic rotator cuff repair
Knee arthroscopy
Shoulder arthroscopy
ACL tears / Arthroscopic ACL reconstruction
Arthroscopic reconstruction and repair of the shoulder and knee
Computer assisted hip and knee surgery
Sports medicine
Revision hip surgery (previous joint replacement)
Revision knee surgery (previous joint replacement)
PHYSICIAN STAFF
Clinical Coordinator
Michelle R: 210.396.5245
Scheduling
Phone: 210.281.9595
Fax: 210.582.2670
Referrals and Authorizations
Phone: 210.804.5600
Fax: 210.804.5601
Billing Specialist
Phone: 210.396.5369
Fax: 210.804.6801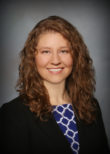 Kelly Wiswell, P.A.
Physician Assistant to Dr. Sergio Viroslav
T: (210) 396-5245
F: (210) 396-5385
PATIENT TESTIMONIALS
I feel fortunate to have been referred to this practice and Dr. Viroslav. I will use this practice with any and all ortho problems I may have in the future.

- TSAOG Patient Survey
Dr. Sergio Viroslav was very nice! And almost immediately diagnosed the problem . And, took immediate action to relieve my pain. For which I was very thankful .

- TSAOG Patient Survey
After interviewing three surgeons for my total hip replacement, I had total confidence in Dr. V and his staff. At 51 and still very active I was wanting to go with an anterior approach. The time Dr. Viroslav spend with me on my initial consultation made me feel optimistic and excited to be able to walk without pain and get back to my physical activities The care I received from his PA and his nurse were first rate. I cannot speak highly enough of my experience with them and best off all I'm pain free and walking without a limp!

- Stacy B., Vitals
Our thanks to The San Antonio Orthopeadic Group, through the years we have been treated for different medical situations through the fine doctors of your office: Dr. Connor, and more recently by Dr. Sergio Viroslav, and Dr. Christian Woodbury. Each time the office staff, and the doctor's staff was friendly, made us feel welcomed and made sure we did not leave the office before making sure we had everything we needed. I love to go to a doctor's office and see the whole staff happy, and in a good mood, "tells me they are truly happy to come to work at a friendly and rewarding employer." Recently I had hand surgery with Dr. Woodbury, and he took quick and excellent care of me, I felt comfortable, and safe at the The Orthopaedic Institute Surgery Center. We are always eager to recommend our doctors and their facilities to our friends.

- Dora Perez, TSAOG Testimonial Submission
Dr. Viroslav agreed to see me after I had a knee replacement, He listened to me, he believed me and he corrected the problems from the first surgery (by another doctor).

- TSAOG Patient Survey
OFFICE LOCATIONS
Brooks City Base
Mission Trail Medical Plaza
3327 Research Plaza, #404
San Antonio, TX 78235
View Location
Quarry Area
The Orthopaedic Institute
400 Concord Plaza Dr.
San Antonio, TX 78216
View Location
Stone Oak
Stoneterra Medical Building
150 E. Sonterra Blvd, #300
San Antonio, TX 78258
View Location
SUPPORT STAFF
Clinical Coordinator
Michelle R: 210.396.5245
Scheduling
Phone: 210.281.9595
Fax: 210.582.2670
Referrals and Authorizations
Phone: 210.804.5600
Fax: 210.804.5601
Billing Specialist
Phone: 210.396.5369
Fax: 210.804.6801