Randall C. Marx, M.D.
Foot, Ankle, Lower Leg, and Knee
PRACTICE SUMMARY
Dr. Marx is an orthopedic surgeon with TSAOG Orthopaedics (formerly The San Antonio Orthopaedic Group). He is board certified by The American Board of Orthopaedic Surgery (ABOS), fellowship trained in conditions of the foot, ankle and lower leg, and sees patients of all ages.
Doctor Marx has a special interest in total ankle replacement, ankle arthritis, ankle arthroscopy, flatfoot corrections, tendon repair and trauma/fracture care. He has appointments available at our Ridgewood and Quarry Area locations.
MEET DR. MARX
Dr. Marx is an experienced board certified Orthopedic Surgeon fellowship trained and specializing in treatment of the unique conditions pertaining to the Foot, Ankle, and Lower Extremity.  He has specific interests in trauma of the foot and ankle, sports injuries, arthritic conditions, deformity correction, ankle arthroscopy, diabetes related problems, as well as complex reconstructions involving the foot and ankle.
Born and reared in Miami, FL., Dr. Marx has strong connections to the Alamo city.   As a member of a military family, he spent time during his youth living in San Antonio and had the opportunity to return for his undergraduate education at Trinity University.  Dr. Marx is married to a native of San Antonio, Dr. Emily T. Marx M.D., who currently serves the San Antonio community as a successful practicing Rheumatologist.
Dr. Marx received his medical degree from the University of Miami School of Medicine where he also completed his Orthopaedic Residency training in one of the nation's largest medical and Level I trauma centers at Jackson Memorial Hospital.  His post-graduate training continued with a 12-month fellowship at the University of Texas at Houston / Baylor University specializing in ailments of the foot, ankle, and lower extremity.  Working with the team physicians to the Houston Rockets, Houston Texans, MLS Team Houston Dynamo, Houston Astros, Rice University, as well as the Houston Ballet, Dr. Marx focused on the treatment of sports-related athletic injuries, complex foot and ankle reconstructions, and trauma.
As a practicing Orthopedic Foot & Ankle surgeon, Dr. Marx maintains strong academic interests.  He has published numerous articles during his time in training and in private practice.  He authors the annual Foot & Ankle Specialty Update for the Journal of Bone and Joint Surgery (JBJS), the foremost Orthopedic publication.  Dr. Marx also is a consultant reviewer of manuscripts submitted for publication in Orthopaedic journals.  Additionally, has been appointed clinical faculty for the Department of Orthopedics at the University of Texas at San Antonio since 2011, contributing to the education of Orthopedic residents in training.  Dr. Marx was been named to SA Scene's list of SA Doctors: Best of  2013,2014, 2015.
In his spare time, Dr. Marx enjoys spending time with his wife and three children, outdoor activities, fishing, and diving.
Dr. Marx was named in SA Scene's list of SA Doctors: Best of 2017.
Featured Video:

SPECIAL INTERESTS
Arthritis (foot and ankle)
Athletic injuries
Broken ankles / Fracture care
Bunions
Cartilage injuries
Deformity correction (foot and ankle)
Achilles tendon injuries
Foot pain
Ankle pain
Foot and ankle fractures
Hammer toes
Neuromas
Tendon injuries / Tendon repair
Flatfoot correction
PHYSICIAN STAFF
Clinical Coordinator
Tiffany M: 210.593.1480
Scheduling
Phone: 210.281.9595
Fax: 210.582.2670
Referrals and Authorizations
Phone: 210.804.5600
Fax: 210.804.5601
Billing Specialist
Phone: 210.396.5369
Fax: 210.804.6801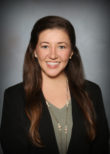 Emma Green, N.P.
Nurse Practitioner to Dr. Randall Marx
T: (210) 593-1480
F: (210) 593-1483
PATIENT TESTIMONIALS
Dr. Marx is a SUPERB surgeon, one who truly cares about his patients, takes whatever time is needed in explaining your problem and his recommendations for surgery. His surgery is impeccable, actually amazing. Following surgery, he explains everything that was done, the success of his procedures, and precisely what he wants you to do to ensure a perfect recovery. He is never rushed when he is talking to you. Professional, caring, and sincere are three of his greatest assets as a surgeon.

- Michael Edwardy, Vitals
Dr. Marx is the best surgeon ever. He is respectful, a good listener and very competent. He is conservative yet very thorough in his treatment options. He has an excellent bedside manner and takes time to answer all questions prior to and post surgery. I would highly recommend him to anyone with a foot or ankle issue.

- Diane F., Healthgrades
My brother Dave and I wanted to thank you for both your excellent care of our father on a horrific compound fracture ankle injury due to an elevator failure and for your assistance with issuing additional orders to the therapists clarifying progress on his healing and rehabilitation. We honestly are thrilled and somewhat surprised to see how well our dad is coming along a mere three months after his legs sustained such a severe impact, particularly given all his pre-existing medical issues and his 83 years. I know that, human nature being what it is, folks are always a lot quicker to grumble than to say "thanks", and I want you to know how much we appreciate your work.

- Bruce W., TSAOG Testimonial Submission
I cannot think of a single reason you wouldn't want to trust your foot to Dr. Marx, he's a great guy who really cares about his patients!

- Angie's List
I would recommend Dr Randall Marx to others with foot and ankle issues. I myself am very thankful for all Dr. Marx has done for me. He has given me a great deal of support through all the extensive surgeries I have received on both my ankles. His staff is also very organized and professional, I have never had any problems with anything pertaining to scheduling or call backs. I recommend anyone to go see Dr. Marx as well as all the physicians in The San Antonio Orthopaedic Group!!!

- Patricia Lopez, Vitals
OFFICE LOCATIONS
Ridgewood
Ridgewood Orthopaedic Center
19138 US-281 N
San Antonio, TX 78258
View Location
Quarry Area
The Orthopaedic Institute
400 Concord Plaza Dr.
San Antonio, TX 78216
View Location
SUPPORT STAFF
Clinical Coordinator
Tiffany M: 210.593.1480
Scheduling
Phone: 210.281.9595
Fax: 210.582.2670
Referrals and Authorizations
Phone: 210.804.5600
Fax: 210.804.5601
Billing Specialist
Phone: 210.396.5369
Fax: 210.804.6801