Casey D. Taber, M.D.
Sports Medicine; Joint Replacement
PRACTICE SUMMARY
Dr. Taber is an orthopedic surgeon with TSAOG Orthopaedics (formerly The San Antonio Orthopaedic Group). He is board certified by The American Board of Orthopaedic Surgery (ABOS), fellowship trained in sports medicine, and treats patients aged 14 years and up.
As a sports medicine physician, Doctor Taber has a special interest in sports injuries, complex shoulder and knee arthroscopy, hip arthroscopy to repair labral tears, total hip replacement, and total knee replacement. He has appointments available at our Quarry Area, Ridgewood, and Westover Hills locations.
MEET DR. TABER
Dr. Taber is an orthopaedic surgeon fellowship trained in sports medicine. He also is well trained in general orthopaedics and hip and knee replacement.
Dr. Taber grew up 100 miles east of San Antonio in the small town of Schulenburg . He then attended Louisiana State University , where he played 5 years on the LSU football team. After earning his Bachelor's degree with cum laude honors, Dr. Taber then returned back to Texas, where he received his medical degree from The University of Texas Medical Center – San Antonio . There he was awarded the Charles A. Rockwood award, given to the top orthopaedic medical student.
Following medical school, he completed his orthopaedic surgery residency at UT Southwestern, working at Parkland Hospital. While in residency, he also spent time oversees in Norwich, England where he worked exclusively with the hip and knee replacement surgeons. Following the completion of his residency, Dr. Taber then completed his sports medicine fellowship at Steadman-Hawkins Sports Medicine Clinic in Vail, Colorado under the directions of orthopaedic pioneer Richard Steadman. There he specialized in arthroscopic and reconstructive surgery of the shoulder, hip, and knee and worked on multiple professional athletes from the NBA, NFL, MLB, and NHL.
Dr. Taber has been very active in the orthopaedic sports medicine world. While in Vail, he served as team physician for the U.S. National Snowboard Team and the U.S. National Ski Team, traveling with both teams during the 2007-2008 World Cup season. He also worked as an assistant physician for the Denver Broncos during the 2007-2008 season. Dr. Taber was also one of the team physicians for many of the high schools in Colorado and the Dallas area over the past 4 years.
Dr. Taber has a special interest in sports injuries, hip arthroscopy to repair labral tears, total hip replacement, and total knee replacement.
Dr. Taber has been named by his peers to the Texas Super Doctors® 2016 list. He was also named in SA Scene's list of SA Doctors: Best of 2017.
View Dr. Taber's CV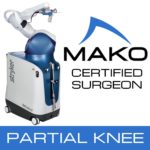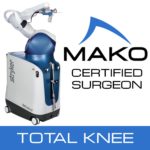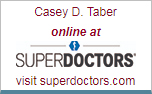 Featured Video:

SPECIAL INTERESTS
Sports Medicine – Fellowship Trained

Arthroscopic treatment of femoro-acetabular impingement and labral tears of the hip
Arthroscopic treatment of all shoulder and knee injuries
Cartilage restoration procedures of all joints

Total Joint Replacement Surgery

Total Hip Replacement
Total Knee Replacement

Gender specific knee replacement (designed for the female knee)
Minimally Invasive Techniques

Trauma and Fracture Care

Upper Extremity
Lower Extremity
Percutaneous Hip Fracture Fixation

Arthritis and Joint Preservation of the Hip and Knee
PHYSICIAN STAFF
Clinical Coordinator
Patricia R: 210.804.5460
Scheduling
Phone: 210.281.9595
Fax: 210.582.2670
Referrals and Authorizations
Phone: 210.804.5600
Fax: 210.804.5601
Billing Specialist
Phone: 210.396.5369
Fax: 210.804.6801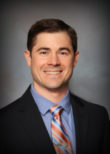 Timothy Stilwell, P.A.
Physician Assistant to Dr. Casey Taber
T: (210) 804-5460
F: (210) 804-5461
PATIENT TESTIMONIALS
My post-op follow up with Dr Taber was great. I have had other knee surgeries before in other offices and he was one of the best. Very professional and attentive with a great bed side manner that surgeons do not always have. His PA was also extremely knowledgeable and attentive during the check up.

- TSAOG Patient Survey
Dr. Taber did a hip replacement on me several months back. I recovered very quickly, little bruising, and little problems transitioning to the new hip. I have a limp but he referred me for physical therapy and the limp is going away. I wouldn't use anyone else. Dr. Taber is my go to doctor

- Bruce, Vitals
Awesome group of doctors! My son had hip surgery with Taber and shoulder surgery with Jacobs and all went very well. I went to Brenman for my neck issue and doing much better. This is the best medical experience we have had.

- TSAOG Patient Survey
Dr. Taber and Derek are just wonderful. I was very nervous about knee replacement and they made sure I understood everything and they were very reassuring. Most clinics herd you in and out, but these guys make sure you are comfortable about the whole procedure before and after. Couldn't ask for better care!!

- TSAOG Patient Survey
Dr Taber has the best bedside manner that I've experienced with any doctor. He is exceptionally bright, caring, and understanding…and he's an excellent surgeon. He operated on my knee, which had been operated on before with little relief. Now, it's like normal again. I'd highly recommend him.

- Vitals
OFFICE LOCATIONS
Ridgewood
Ridgewood Orthopaedic Center
19138 US-281 N
San Antonio, TX 78258
View Location
Quarry Area
The Orthopaedic Institute
400 Concord Plaza Dr.
San Antonio, TX 78216
View Location
Westover Hills
Westover Hills Medical Plaza I
11212 State Hwy 151, #150
San Antonio, TX 78251
View Location
SUPPORT STAFF
Clinical Coordinator
Patricia R: 210.804.5460
Scheduling
Phone: 210.281.9595
Fax: 210.582.2670
Referrals and Authorizations
Phone: 210.804.5600
Fax: 210.804.5601
Billing Specialist
Phone: 210.396.5369
Fax: 210.804.6801