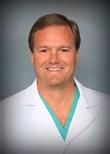 Unfortunately, TSAOG must bid a fond farewell to sports medicine specialist Dr. Philip Jacobs. Dr. Jacobs has accepted an academic position at the University of Texas Health Science Center and will be leaving The San Antonio Orthopaedic Group effective September 30, 2016.
Current patients of Dr. Jacobs will have the option of transferring their care to another TSAOG physician or any other physician of their choice. If you are a current patient with Dr. Jacobs and have any questions about your medical records or continued care, please call our main office at (210) 804-5400.
Dr. Jacobs will be missed and we wish him the best of luck in his future endeavors.